The Scot­tish Print­ing Archival Trust was formed in 1988 to con­serve 'knowl­edge and exam­ples of Scotland's print­ing her­itage for the ben­e­fit of the pub­lic and print/media edu­ca­tion'. It pro­motes inter­est in the his­to­ry of the Scot­tish print­ing indus­try, which is one of Scotland's old­est.
The Trust has a col­lec­tion of print trade ephemera, and works with insti­tu­tions across Scot­land to ensure that print­ing archives and arte­facts are not lost.
30th anniversary celebrations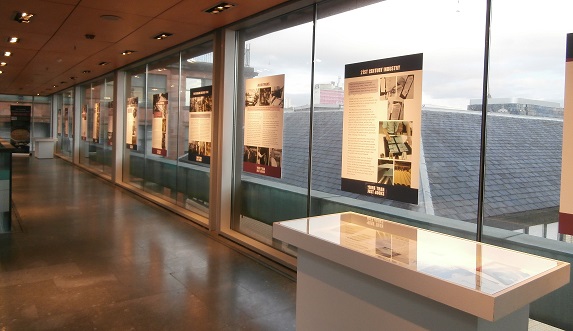 2018 was the 30th anniver­sary of the Trust's foun­da­tion. To mark the occa­sion the Trust arranged an exhi­bi­tion on the her­itage of Scotland's print­ing indus­try in the Glas­gow Her­ald's for­mer print­ing works, at the Light­house. The free exhi­bi­tion, More than just books, ran from 9 Novem­ber 2018 to 10 Jan­u­ary 2019.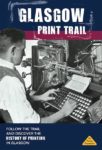 A new leaflet on the print­ing indus­try in Glas­gow has been pub­lished and guid­ed walks fea­tured in both the Glas­gow and Edin­burgh Doors Open Day pro­grammes.
Oth­er activ­i­ties, under­tak­en with the gen­er­ous spon­sor­ship of the John Wat­son Foun­da­tion, have includ­ed walks and train­ing work­shops on tra­di­tion­al let­ter­press skills. There is more infor­ma­tion about these on our Projects page.
Details of any future events will be announced on this web­site, or you can fol­low us on Twit­ter.
Publications
The Trust pub­lish­es books on the Scot­tish print­ing indus­try, most recent­ly Mechan­i­cal to Dig­i­tal Print­ing in Scot­land by the late John Gen­nard, chart­ing the 100 year his­to­ry of the Scot­tish print employ­ers' organ­i­sa­tion, in asso­ci­a­tion with Print Scot­land (for­mer­ly Graph­ic Enter­prise Scot­land).
You can buy any of the Trust's pub­li­ca­tions through our online shop or down­load a form to order offline.
For more infor­ma­tion about any aspect of the Trust's work, please con­tact the Hon­orary Sec­re­tary, use the con­tact form or fol­low us on Twit­ter.
Mate­r­i­al from this web­site should not be repro­duced with­out per­mis­sion.